Are you in need of a new buttons inspiration? if yes, In this article, we will list out some awesome buttons made out with CSS which you can use in your websites or in your web applications. These buttons have some awesome hover effects, some contain gradient effect, 3D effects,  and more. At the end of the article, you can drop your comment on which button design you prefer more for your web.
Front-end Web Design has been done a revolution in the current decade. Quite simply, great User Interface (UI) Designers need to be great Animators too — with a solid working knowledge of web animation techniques. In the earlier web design, buttons are bold and big with sharp boxy patterns. The modern HTML5 and CSS3 have given us many possibilities to create elements of any patterns and designs. Your artistic or creative designs don't need to sit on the PSD files alone, they can be given life with the latest web development frameworks. In this list, we have collected Top CSS Buttons (+ animations) and some of the best and effectively applicable CSS button designs that you can use for both website design and application design.
ProcodersOnline.com is World's top leading Webpage that provides users to view the button preview option in the article itself and we have provided the option for single click download.
How to use : 
This is very simple to use it in your script, as we have give single click downloadable option where you can download the specific button instantly.
 Amazing Animated HTML CSS Button Examples with Downloadable Source Code :
#16 Read more Buttons
Quick Download :
#1 Hover Glow Effect
There is a new trend in web Technology these days and that is to have a Glowing / Bright button effect for Call To Action buttons. The above button is having On Hover Glow Effect.
Quick Download :
Author: Kocsten
#2 Border Effect
Border elements in CSS are often used as a wonderment element in Contemporary Web Design.
Quick Download :
#3 Android Button
Button With Android Logo / Symbol & Hover Effect
Quick Download :
#4 Rounded Buttons
Rounded/Circular shaped buttons with On Hover Transition.
Quick Download :
#5 On Hover Arrow Button
On Hover Arrow Transition.
Quick Download :
#6 Simple Hover Button
Simple Hover Button with less CSS Effect.
Quick Download :
#7 Swipe Right Button
On Hover Swiping Left to Right Animation.
Quick Download :
#8 Ripple Animated Effect
Ripple Animated Button.
Quick Download :
#9 Animate + Transition
A button with a smooth transition and an animated effect.
Quick Download :
#10 Sliced Button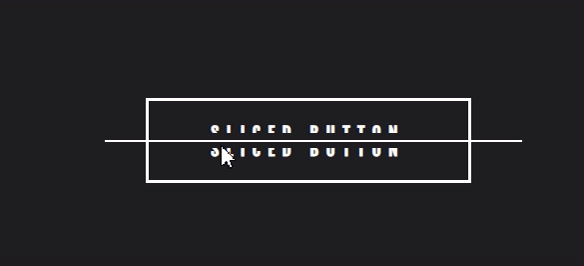 Button with Slice Effect On Hover
Quick Download :
Author: Sarah
This is it. So, here are some of the impressive CSS buttons. Please drop your comment, which design you prefer more, and don't forget to share your experience. Above are the collection of hand-picked free HTML and CSS button code examples.
Happy Coding 🙂
What is your favorite button? Write it in the comments section below!